All Instruments - Consignment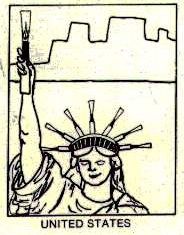 All Instruments - Consignment
Description
Send your tired, poor, broken, lonely, abandoned, needy, unwanted instruments.


What is Consignment
Consignment is the act of entrusting an item to another person but retaining ownership until the goods are sold. The sale may be completed in a traditional store or through eCommerce. The owner of the goods is known as consignor, the agent as consignee. The agent sells the item on behalf of the consignor according to her/his instructions.

eCygnet.com provides an opportunity for customers to test an instrument before purchasing. We have been selling oboes and English horn since 1999 and welcome the return of instruments that have been purchased through us -- and find another musician who will appreciate your instrument. Below is the Consignment Form to send with an oboe.

Consignment Fee:
25% of the final sale price.Instrument prices are based on level, quality, playability, brand, product demand and the length of time required to complete the sale.
Consignment fees include basic adjustments to prepare the instrument for sale.
We will either deduct or bill you for additional repairs needed to prepare your instrument for sale.
We will consider many brand instruments to sell on consignment if it meets our criteria.
www.eCygnet.com
email for our address
Instrument Consignment Application

Seller's Name ________________________________________________ Date _________
Address ________________________________City _____________________ State __ Zip ______
Phone (home) _________________________ E-Mail __________________________________
Manufacturer Brand ____________________ Serial # ___________ Age of Instrument _______
___ Professional Conservatory ___ Full Conservatory ___ Modified Conservatory ___ Student Model
Write a description of your instrument with any special features: ________________________________ ____________________________________________________________________________________
Are there any known defects to the instrument (i.e. crack, silver wear, broken case)
_____________________________________________________________________________________
_____________________________________________________________________________________
How was the instrument acquired (i.e. one owner, 2nd owner, inherited): _____________________________________________________________________________________
Your Minimum Price __________________ (not the price listed online)
CONSIGNMENT FEE: 25% of the final sale price.

eCygnet.com is only responsible for the minimum price. On occasion we are able to obtain a higher sale price for the seller. We suggest a minimum of 12 months for us to sell your instrument depending on the brand, cost and time of year the instrument is listed. Owners are responsible for all necessary repairs of the instrument required for it to be in good playing condition for sale. This can be done through your chosen repair technician or WoodwindMedic.com repair technician. eCygnet.com reserves the right to refuse to sell an instrument if the condition is unacceptable. Return shipping is charged to the owner. Pre-authorized repair costs by eCygnet.com are charged to the owner and will either (i) be deducted from sale price or (ii) must be paid by the owner prior to the return of any instrument (i.e. subject to personal property lien). eCygnet.com will protect your instrument while on consignment and in our location. Your homeowner insurance covers your instrument even when it is not in your and our possession. Be sure it is listed on your homeowner insurance with a replacement value. eCygnet.com is not responsible for any losses that occur due to theft, shipping damage or any unforeseen situation.
NOTE: The fee for selling your instrument is deducted from the final sale price. We list the instrument at an amount that will allow for the fee. Your payment is sent after the sale is completed -- usually within 10 days. Our expenses include: website design/maintenance, internet listing, standard adjustments, credit card charges, phone consultations, advertising, packaging, and shipping.
Sell your instrument on eCygnet.com

To sell an instrument, contact us:
1-800-497-7574

Below are answers to commonly asked questions about selling an instrument on consignment through eCygnet.com

What brand instrument will eCygnet.com sell?
We sell all brands and models of instruments. Your instrument must be in the best possible condition before it is offered on the website to get the ultimate price. The cost of adjustments and repairs will be charged if you do not choose to have the work done before shipping. Standard adjustments and some repairs are completed on site.

Do you have instruments not shown on the website?
We keep our website updated regularly. We get instruments from generous customers and will list the new arrivals as soon as we can.

How do you Advertise?
We advertise on the internet and through other venues comprised of students, teachers and professionals.

How do people try the instruments?
Interested customers schedule and appointment to try instruments or we will ship the instruments to try. The customer must provide a credit card payment through Paypal.com and are also charged for shipping/insurance.

How much is an instrument worth?
We cannot evaluate an instrument by email or phone. You can tell how much you want for your instrument and after it is evaluated, a price will be set using your desired amount and/or based on our evaluation. If you are willing to sell your instrument for less than the evaluated price, let us know. We won't go under your lowest desired price unless you inform us.

How long will it take to sell?
It can take anywhere from one week to several months or years to sell an instrument — We can't give an exact time. We will offer your instrument for sale as long as you request. If you want your instrument back at any time, you must pay the return shipping and insurance.

How do I ship the instrument to consign?
Ship anyway that is convenient and safe and let us know when you will be shipping.

What is the fee to list on eCygnet.com?
There is no fee to list your instrument, but we must have the instrument at our location for potential buyers to try either at our location or at their location. People travel here to test out instruments and it is easier to sell if a potential buyer can try it against other similar instruments. You are not charged a fee if we don't sell your instrument, however you will need to pay for return shipping if you want your instrument back before it is sold.

When do I get paid?
The fee for selling an instrument is deducted from the price after the sale. We list the instrument at an amount that will allow for a consignment fee. Your payment is sent after the sale is completed usually within in 10 days.


What is Consignment
Consignment is the act of entrusting an item to another person but retaining ownership until the goods are sold. The sale may be completed in a traditional store or through eCommerce. The owner of the goods is known as consignor, the agent as consignee. The agent sells the item on behalf of the consignor according to her/his instructions. Used Oboes.com provides an opportunity for customers to test an instrument before purchasing. Mail your oboe with a Consignment Form.
Features of consignment are:
The relation between the two parties is that of consignor and consignee and not that of buyer and seller
The consignor is entitled to receive all the expenses in connection with consignment
The consignee is not responsible for damage of goods during transport or any other procedure
Goods are sold at the risk of consignor. The profit or loss belongs to consignor only
The word consignment comes from FR. consigner "to hand over or transmit", originally from Lat. consignare "to affix a seal," as was done with official documents just before being sent.
Consignment shop
"Consignment shop" is an American term for shops that sell used goods for owners (consignors), typically at a lower cost than new. In Consignment shops, it is usually understood that the consignee (the seller) pays the consignor (the person who owns the item) a portion of the proceeds from the sale. Payment is not made until and unless the item sells. The consignor retains title to the item and can end the arrangement at any time by requesting its return. A specified time is commonly arranged after which, if the item does not sell, the owner can reclaim it (or, if not reclaimed within a period, the seller can dispose of the item at his or her discretion).Consignment shops differ from charity or thrift shops, in which the original owners surrender physical possession and legal title to the item as a charitable donation, and the seller retains all proceeds from the sale. They also differ from pawn shops, in which the original owner can surrender physical possession and legal title for an immediate payment, or surrender physical possession of the item in exchange for a loan, and can only reclaim the item upon repayment of the loan with interest or else surrender legal title to the item.
Procedure
A consignor brings their second-hand items in to be reviewed. After being reviewed, a "yes" pile will be made. These are the items that are acceptable for selling. These items are generally in perfect condition and lightly used without any damages/defects. The items will be priced at a fraction of their retail price. When a consignor's item(s) sell, they make a percentage of the sold price so that the store and the consignor make a profit. Policies differ amongst stores, but the concept remains the same.Consignment differs from "selling outright", where a seller brings items in and receives immediate payment on review.Consignee may, at any time, demand that the instrument be removed from Consignee's premises upon 48 hour notice to Consignor.

Consignee does maintain fire and theft insurance in a limited amount on consigned instruments. Consignor is advised to maintain comprehensive and liability insurance in addition or in lieu thereof while the instrument is in Consignee's possession at the expense of the Consignor.

Should Consignor wish to remove the instrument from Consignee's premises, we require at least 5 days notice. Removal of the instrument by the Consignor from the Consignee's premises will constitute a termination of this consignment agreement.

The consigned instrument is delivered to Consignee in trust for the exact terms set forth in this agreement. The Consignee agrees to receive this instrument in trust and not to permit its use for any other purpose than what is contained in this agreement without the express written consent of the Consignor.

Consignor hereby promises to defend, indemnify and hold harmless Consignee, its employees, agents and affiliates from any and all demands, judgments, claims, including reasonable legal and all other expenses, actually incurred and paid, incident to any claim whether baseless or well founded by any third party in connection with any instrument taken by Consignee on consignment. The indemnification language contained in this agreement shall survive the termination of this agreement.

This agreement constitutes the entire agreement between the parties pertaining to the subject matter contained in it and supersedes any prior and contemporaneous agreements, representations and understandings of the parties.No supplement, modification or amendments of this agreement shall be binding unless it is executed in writing by each of the parties. No waiver of any of the provisions of this agreement shall be deemed or shall constitute a waiver of any other provision, whether or not similar, nor shall any waiver constitute a continuing waiver. No waiver shall be binding unless executed in writing by the party making the waiver.

Affettuoso (tenderly, with affection). Mint Condition
Owner took great care of this instrument. A professional player will cherish this instrument.
This instrument never got the chance to see the stage and is hollering to get out and
play with others. This instrument simply needs attention from a loving musician.

Bravura (skill, brilliance) Excellent Condition
Like-new, this instrument may need adjustments and polishing but will play immediately.
Case, keys, wood, metal and latches look and operate well. Semi-professional, advanced
student performers will delight in the opportunity to inspire and charm an audience.

Cadenza (extended virtuosic section for a soloist) Very Good Condition
Keys are polished, metal is shiny, wood is gleaming.
A professional-style and/or amateur community performer instrument that will save
money while you dazzle audiences. It will be your honor to perform using this fine instrument.

Dolce (sweetly) Moderate Condition
Pads may need work. A bit of TLC for the wood and brass are needed.
This instrument will take a quick trip to a qualified repair shop -- then off you go
to your gig, happy as a lark. Take the time to meet this instrument and you could
have a dear friend to make music with for the rest of your life.

Expressivo (expressive in style). Good Condition
This instrument has been resting on the floor, sitting on shelf or stored in a closet a little too long.
It needs to be taken to the music doctor for a check-up. After a few adjustments, pads changed,
replaced corks, this instrument will singing it's praises in the rehearsal hall.

Fermata (pause) Fair Condition
This instrument has seen better days, maybe overworked and under-maintained.
It may just be that it's old but not ready to be "put out to the pasture" yet.
With the help of a complete music makeover (overhaul) replace pads, fix cracks,
you will have invested in the future of a handmade instrument and saved it from a scrap yard.
It has stories to tell. It's vintage -- or just really tired.

Grave (slowly, gradual). Poor / Parts Condition
Listen to an elegie or any slow movement from a concerto to honor this fallen instrument.
It can not be put together again, but you may have a use for the parts of this instrument to
bring back the life of another musical instrument in need. The pieces and parts could also
be transformed into another work of art, jewelry or a sculpture.